Where do you plan to go in your next out of the country travel vacation? There are many good places to see around the world and here some awesome travel destination in the world you should consider.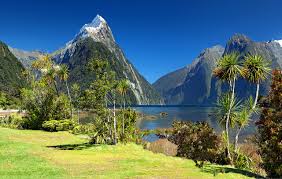 South Island, New Zealand. The country is naturally beautiful with breathtaking green landscapes. South Island offers a lot of outdoor activities where visitors can traverse the glaciers by riding a helicopter. You can also see penguins and whales as you go to sea. South Island also offers a lot of different wineries which you can enjoy and drink and at night how about do stargazing on top of Mount Cook.
Grand Canyon National Park, Arizona. The Grand Canyon is truly grand and is America's most visited national parks. It mostly attracts around 6 million visitors a year not just because they want to see the beautiful colourful rock formation but because there are a lot of outdoor activities that most visitors can experience as they stay there. You can go hiking the North Rim trails, go to the Bright Angel Trail and even go rafting down the Colorado River.
Dubai, United Arab Emirates. Dubai is the home to the Burj Khalifa, the current world's tallest building. You will also find the Dubai Mall, which is also one of the world's largest shopping centres. And, if you want to experience the only indoor ski resort in the world, then how about go skiing in Dubai. To complete your tour, immerse yourself in Dubai's Middle Eastern traditions by going on a tour of the Jumeirah Mosque.
These are just some of the great places that you can explore this year and even in 2019 as these great places will never change.