There are a lot of great travel location to visit in Australia, and you may not have a lot of time to visit the country because the truth is, the land Down Under is a very huge place. Australia has a lot of different states and territories which means you need to plan your trip in advance.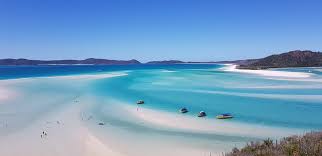 Before you go to Australia, make sure you have outlined the places where you want to stay in. if you are going to spend weeks or even months, the better because you can have more grounds to cover. Also, you do not have to visit a lot of places. You can cover one state or territory and explore the location.
Australia has a lot of great beaches to swim, mountains to climb, and food to taste. Let us not forget the wildlife that you can also explore.
Some of the great places you can check out are:

Sydney
Which is one of the most beautiful cities in the country where you can visit the Harbour Bridge, Botanical Gardens, Circular Quay, Opera House, and The Rocks District? What is also great in visiting Sydney is the walk you can take from the Bondi Beach to Coogee Beach while enjoying the stunning view.

Great Barrier Reef, Queensland
GBR stretches 2,300km long and is a natural wonder of the world. If you are going to Australia and you are a diver, this should be in your Aussie bucket list. If you love to dive, a beginner, or a snorkeler, going to GBR should be your top choice. Most visitors come to the reef from Cairns as it is known as an unofficial gateway.