Historical buildings are always fun to visit. If you are visiting Singapore, check out some of the fascinating and downright awesome historical attractions that will fascinating and downright awesome places.
Sri Mariamman Temple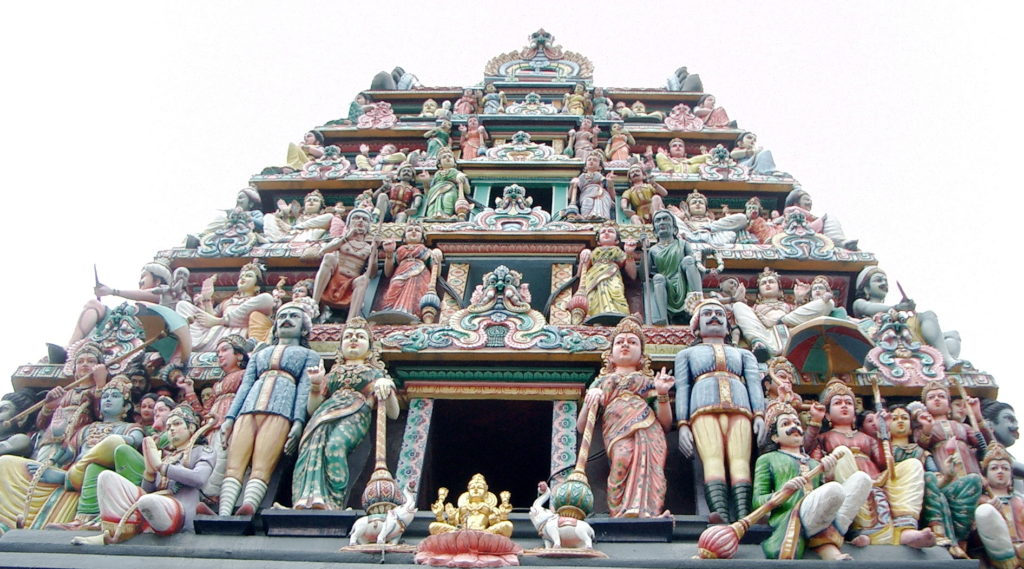 This is Singapore's oldest Indian temple located in the middle of Chinatown. The Sri Mariamman Temple continues to attract the local Indians and tourists.
Originally, the temple is a small, dilapidated building made of wood and palm leaves. Then in 1843, it was reconstructed into a concrete structure in the southern Indian temple style. The Indian convicts from Madras build the temple. The intricate temple remains sturdy even today.
The oldest Hindu Temple in Singapore also hosts the annual Timithi Festival, also known as the fire-walking festival. To fulfil the vows made to Hindu deities, 
Devotees walk or run across a pit of burning coals to fulfil the promises made to Hindu gods. Interesting fact, outside the temple only police vehicles are on stand-by and not ambulances.
Thian Hock Keng Temple
Another historic attraction in Chinatown is Singapore's oldest temple, The Thian Hock Keng Temple. In the early days, grateful Chinese immigrants would come here the moment their boats come into port. Here they pray to the temple's patron goddess for granting them a safe passage.
The architectural structure of the temple will amaze you. Skilled Chinese craftsmen work on the temple and built an intricate temple full of symbolism. Also, Thian Hock Keng symbolises good luck. Many believed that the temple gods grant gamblers lucky numbers for the local lottery.
During its restoration 1998, workers found a scroll stashed in one of the roof beams. It was written by no less than the Qing emperor Guang Xu, who proclaimed blessings on the local Chinese community.